Reviews
19
4.1 out of 5 stars
Quality 3.9
Service 4.3
Atmosphere 4.5
amazing place. like a apple store but for cannabis. very organize while it was super busy
It's good.
All about customer experience and educating about different strains to inexperienced customers like myself
This place is clean, bright, spacious, and knowledgable.. The attendents i have dealt with have been amazing.. This is the only place i will go from now on... Best store around... worth the drive!
Making it on 'foot' via the bus was a bit outta the way however once there...the environment was well worth it...
Nice and clean. Friendly workers if you need help or want them to recommend you products they will gladly do it definitely will be coming back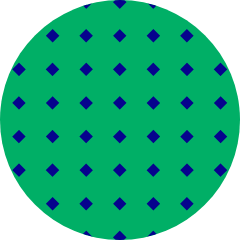 Budders_Stotch
on 2019 M06 27
The store was nice, clean, and I was served immediately. Staff was knowledgeable and friendly, (thanks Matthew). I was given great recommendations despite my rather vague descriptions. I'm happy with my purchases and will be going back.
the store has a great setup and easy to follow. picked up 3.5g of each stain. 1 was a hit the other 2 was a miss. Casablanca was the best tasting one out of the 3 and canaca's mango was the absolute worst weed I've ever seen and smoked. opened the package and saw 1 bud the size of a popcorn to be generous and the rest tiny and full of stems. spent almost 20 mins picking out the stems. out of that 3.5 grams i paid for, i was graced with 2 grams of stems Medicatedblunt710
on 2019 M06 17
To add to my review, since I can't edit it, for the ones complaining about the staff, they actually know their stuff without having to smoke it for years. All employees, for any legal store, has to go through a cannabis education course. So they do know the difference between sativa, indica, and hybrid.
I've been here 4 times but on my last visit they sold me 1gram which was suppose to be 3.5gs and they charged me for the 3.5gs. I was in a rush and it was busy so I didn't notice until after I was already home. So make sure you check out what they got you before you pay.