Ready to elevate your time in Vacationland? Grab a lobster bisque and tuck into our list of Maine's top pot shops.
---
Beloved for its ragged coastlines and scrumptious seafood, Maine is an East Coast slice of paradise. On the topic of cannabis, however, the constituents of this sometimes sleepy state were among the first to act.
In 1976, Maine decriminalized the possession of small amounts of cannabis, becoming only the third state to take such an action. Unfortunately, it would take another 22 years before voters would legalize medical marijuana in 1999.
Finally, in 2016, voters passed the Act to Legalize Marijuana, which the state legislature affirmed as law two years later. After much delay, Maine dispensaries were finally allowed to commence with selling recreational cannabis products on October 9, 2020.
Related
The best-rated weed dispensaries in Maine for 2023
Highest rated recreational dispensaries inMaine
When you think about it, how could a place known as the Pine Tree State not have a surplus of amazing recreational dispensaries? Fortunately, Maine lives up to the hype with an enviable roster of high-quality pot shops ready to welcome you through their doors!
To help us narrow down the field, we turned to reviews from Leafly users to find the cream of the crop. Without further ado, here are your picks for the best recreational dispensaries in Maine.
---
327 John St., Portland — Recreational
⭐ ⭐ ⭐ ⭐ ⭐ 5 star rating out of 7 dispensary reviews
Portland's Rose Mary Jane has a sterling reputation as the place to go if you're seeking compassion and quality cannabis. Conveniently located in downtown Portland, the focus at RMJ's flagship outpost never wanders from uplifting social equity at every opportunity. That means ongoing partnerships with organizations like the Last Prisoner Project and the Women's Prison Association.
It also equates to a customer experience that Leafly users love. From friendly budtenders who take the time to find you the perfect product to display cases that actually allow for customers to get a good look at their would-be purchases, it's a veritable avalanche of praise when it comes to the reviews for RMJ.
"Love this dispensary!" reads a five-star recap from one effusive Leafly user. "I've been shopping at Rose Mary Jane since it opened, and the staff are always very positive, helpful, knowledgeable, and friendly!"
---
1150B Center St., Auburn — Recreational
⭐ ⭐ ⭐ ⭐ 4.7 star rating out of 29 dispensary reviews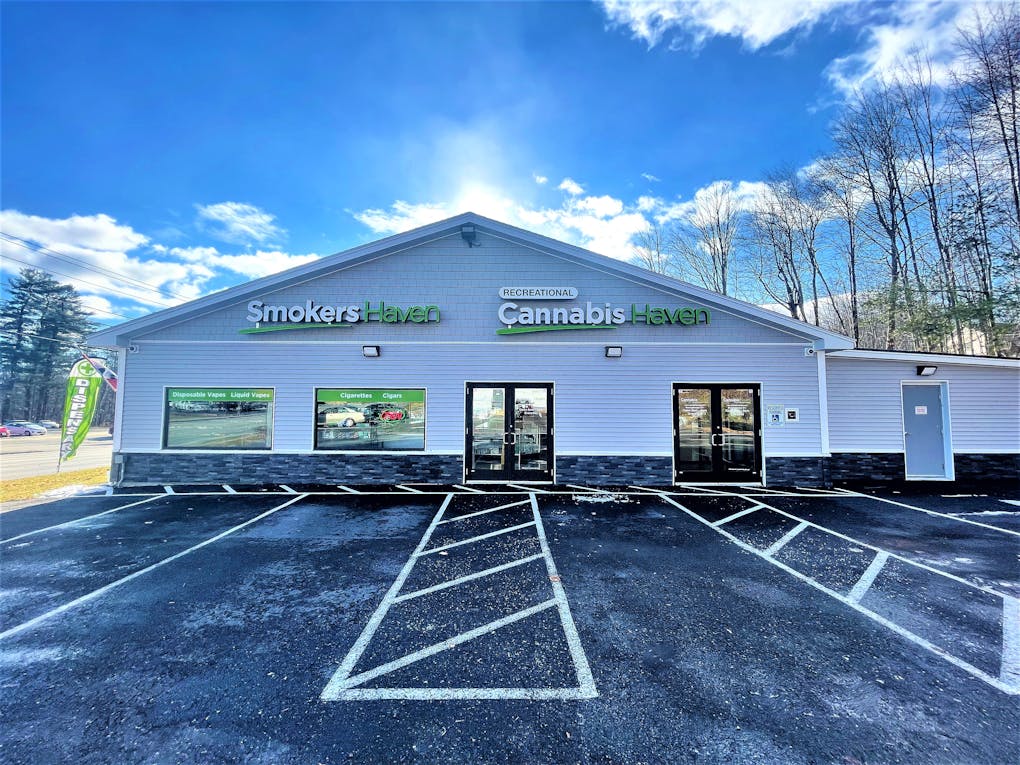 If you like talking to the people who grow your cannabis, hit up the Haven. That's Auburn's Cannabis Haven, to be clear, where medical patients and adult-use customers alike are now both welcome to hang.
With multiple cultivation sites to their name, Cannabis Haven is really more akin to a kingdom filled with cured flower marvels. What's more, the folks behind the counter are consistently awesome as well.
"Everybody is so nice and helpful," wrote one Leafly user. Observed another: "Every time I visit, I'm met with kindness and so much knowledge."
"Friendly staff that were well educated and could answer my questions," confirmed a third Leafly user. "I'll definitely be going back!"
---
160 ME-236, Berwick — Recreational
⭐ ⭐ ⭐ ⭐ 4.9 star rating out of 6 dispensary reviews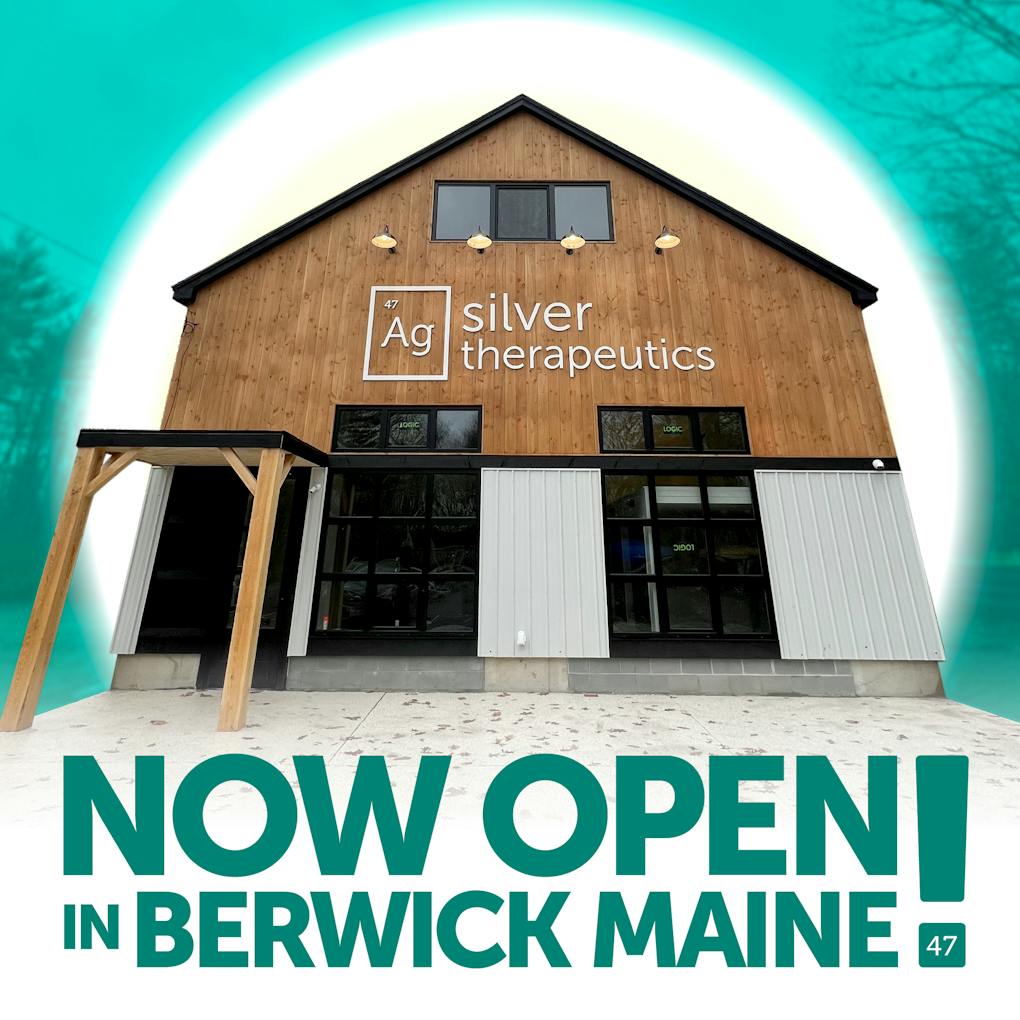 Looking for good buds in Berwick? That's where Silver Therapeutics comes in. Perched on the border of Maine and New Hampshire, this popular pitstop destination regularly welcomes customers visiting from neighboring states.
And though they can't help with the cost of gas, Silver Therapeutics does their best to ease the blow with a regular rotation of dank deals.
"My boyfriend and I are regulars here," begins one Leafly user's five-star review of the shop. "We come here pretty much every week/weekend. They have a rewards program, and on top of that, they have deals every day! Never had a bad experience here. Every worker here is amazing. It's always a joy to come in and be recognized!"
---
468 Portland St., Berwick — Recreational
⭐ ⭐ ⭐ ⭐ ⭐ 5 star rating out of 12 dispensary reviews
If you want something done right, you should probably just do it yourself. For Herbals Pathways in Berwick, that philosophy translates to an operation that includes a cultivation facility, a nursery, and retail locations in both Maine and Massachusetts.
Founded in 2018 by Kenneth and Debra Crowley, the family-owned feel at Herbal Pathways carries over to the personal, caring attention customers can expect to receive every time they step inside. In giving Herbal Pathways a five-star review, one Leafly user chose to highlight the store's "unbelievable product and even better customer service."
"Great selection, friendly customer service, and great prices," summarized another Leafly reviewer. "I will be back often."
---
Highest rated medical dispensaries in Maine
A proper retelling of Maine's path to approving medical marijuana is an affair deserving of many paragraphs, but the short version is that a shifting legal landscape has resulted in the state overseeing several overlapping licensing mechanisms. This means that potential customers and qualified patients alike should always confirm a dispensary's current license status before preparing to fill a cart with goodies.
Now let's put the roof down, hit the coastline, and take a drive past Maine's best medical dispensaries!
---
21 Winslow Mills Rd., Waldoboro — Medical
⭐ ⭐ ⭐ ⭐ ⭐ 5 star rating out of 251 dispensary reviews
Reputed as one of the largest locally-owned and operated cannabis companies in all of Maine, Highbrow presently has five locations across the state. That includes their Waldoboro store, which first opened back in 2017. Self-glossed as "a classy joint," Highbrow's concept fuses a glass gallery with access to on-site medical cannabis caregivers.
Not only does Highbrow produce all their own cannabis and CBD products — they also provide a level of customer care that's made fans for life out of numerous Leafly users.
"Can't speak highly enough about Highbrow in Waldoboro," begins a recent five-star review posted to Leafly. "Despite there being other options closer to home, I go out of my way to shop there. They are so friendly and go above and beyond. Their 100% satisfaction guarantee policy is awesome and so are the promotions and perks they offer."
---
1967 Lisbon Rd., Lewiston — Medical
⭐ ⭐ ⭐ ⭐ 4.9 star rating out of 216 dispensary reviews
Locally owned and operated, Leafly users love Central Maine Flower for its relaxing atmosphere and exceptional menu. Located in Lewiston, the curated selection at this medical-only dispensary includes premium flower, pre-rolls, and vape carts, as well as a bounty of CBD products.
In a recent five-star review, one Leafly user shared that that they had been to "several dispensaries over the past year" but found it was CMF that ultimately had "the highest quality flower and prerolls."
"I cannot express how much I love this dispensary," wrote another user. "Today, my husband went in for the first time ever. The budtender knew me by name and knew my favorite products off the top of her head. Thank you for being so unbelievably amazing!"
---
9693 Western Ave., Manchester — Medical
⭐ ⭐ ⭐ ⭐ 4.7 star rating out of 86 dispensary reviews
If the prospect of a farm-to-table cannabis experience sounds like your kind of meal, come feast at Manchester's Earthly Delights of Maine.
At this self-described "medical cannabis boutique," you'll find an expansive variety of homegrown strains to choose from. Better yet, pick your flower and then watch as a budtender selects and weighs your purchase by hand — before your very eyes!
It's all the part of the "no surprises" promise Earthly Delights pledges to every patient. Other things you can safely expect, per Leafly user reviews, include quality products and prices in addition to a welcoming atmosphere. But above all else, it's the people that seem to really set this Manchester gem apart.
"Freaking love love love the crew at Earthly," one user wrote.
"Absolutely spectacular in every way," enthused another. "Definitely an establishment everyone should visit!"
---
728 Maine St., Richmond — Medical
⭐ ⭐ ⭐ ⭐ 4.9 star rating out of 23 dispensary reviews
Friend Jen & Co is Richmond's premiere woman-owned, family operated medical cannabis dispensary. The perks of paying a visit to this well-loved spot include ordering from a menu packed with products featuring Friend Jen & Co's clean, quality, in-house flower as well as access to a VIP rewards program.
"The employees are always kind and able to answer any questions about their products," one Leafly user shared in their five-star review of the store. "They also have some of the highest quality product I have had in the local area."
"It has a nice atmosphere on the inside and outside," wrote another user. "Flower and concentrates I got were both amazing. Staff was also very informed and knew what I was looking for. Great place!"
---
Selection Criteria for Leafly List
To calculate the highest-rated dispensaries in Maine, our Leafly List team uses a methodology based on quantitative and qualitative review data of dispensaries listed on Leafly, as well as other quality indicators, like reorder rates and deals availability (in markets where discounts are legal). Our teams are dedicated to showcasing a wide variety of highly-rated medical and recreational dispensaries.
Remember, if you don't see your favorite dispensary on the list, make sure you follow, rate, and review your favorite cannabis locations to let the world know where you find your favorite cannabis.