The dream of legal cannabis is very much alive in Portland.
---
If you've yet to visit the City of Roses, prepare to be overwhelmed by all there is to do. We're talking arcade bars, incredible nature, and whatever you want to call the sugary monstrosities that Voodoo Donut bakes daily. Additionally, Portland is also home to over 300 medical and recreational dispensaries.  
Oregon has a mature recreational weed market, legalized back in 2014. Dispensaries must have separate licenses for medical sales and recreational sales, though a vast majority of today's operators hold both. Nonetheless, non-patients should be sure to check to see whether a Portland-area store is designated as "medical-only" before planning a visit, and vice-versa.
Related
The best-rated weed dispensaries in Portland, OR for 2023
Highest rated dispensaries in Portland
Indeed, the Pacific Northwest's second-most populous city has become a veritable wonderland of weed since Oregon's adult-use market went into effect in 2016. But with so many choices, knowing where to go for the best products and service—whether you're a local or a tourist—can become an unnecessary challenge.
To that end, we're here to help with a curated list of Portland's best legal pot shops. After crunching the numbers and analyzing Leafly user reviews, we've put together all the info you'll need to visit Portland's top 20 dispensaries.
---
3424 NE 82nd Ave. — Roseway, Portland, OR
⭐ ⭐ ⭐ ⭐ 4.8 star rating out of 214 dispensary reviews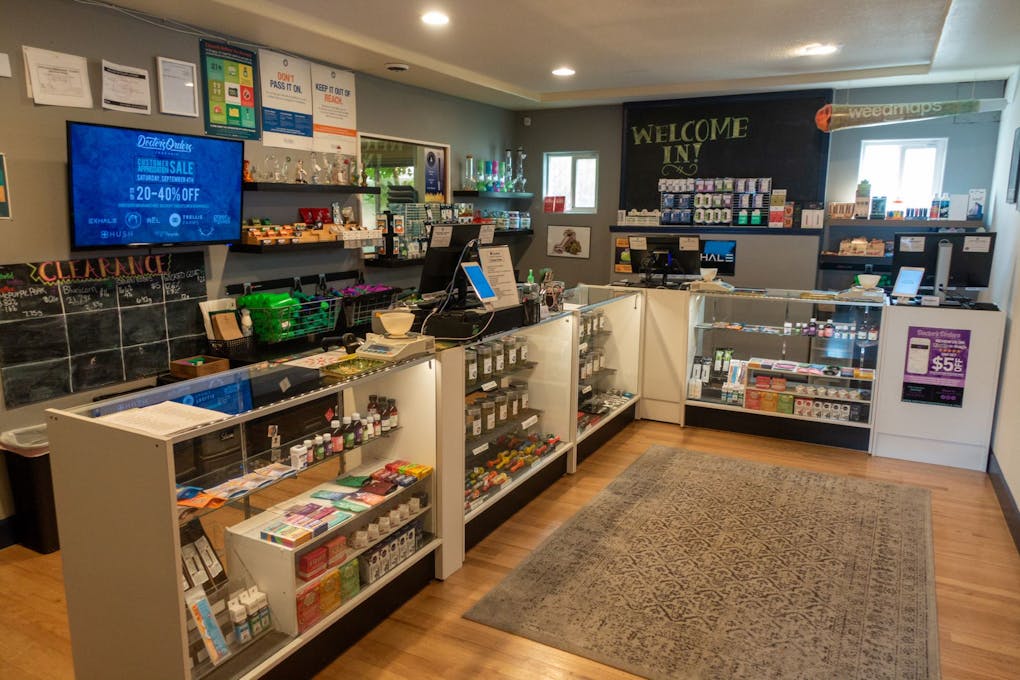 Regardless of what ails you, Doctor's Orders is here to help. Located in Portland's Roseway neighborhood, this store has you covered with a big menu, reasonable prices, and a staff one Leafly user praised as "very knowledgeable [and] friendly."
If you're looking for a dispensary to hit the second your flight lands, Doctor's Orders is but a ten-minute drive from PDX! Other five-star Leafly reviews touted the dispensary—licensed for medical and adult-use sales—as having "a super great atmosphere," "excellent price for top shelf flower," and "no line, like ever."
Boasting a killer selection of strains courtesy of their southern Oregon cultivation partner, Trellis Farms, it's easy to see why several Leafly users consider Doctor's Orders their go-to spot. 
8654 NE Sandy Blvd. — Madison South
⭐ ⭐ ⭐ ⭐ 4.6 star rating out of 1027 dispensary reviews
How many strains does Northeast Portland's AmeriCannaRX have on its menu? So many, in fact, that one Leafly user has likened the experience of shopping there to hunting for Pokemon.
Commending the dually licensed AmeriCannaRX for "making it as easy as can be to allow me to try and "catch 'em all," this colorful five-star review is just one example of many that speaks to a dispensary that regularly goes the extra mile. That includes budtenders who pick out the best nugs and weigh them out right in front you, on-site parking, and exceptional service. As another five-star review put it: "I love this place and the staff! Go. You won't regret it!"
17417 SE McLoughlin Blvd. — Gladstone
⭐ ⭐ ⭐ ⭐ 4.8 star rating out of 1551 dispensary reviews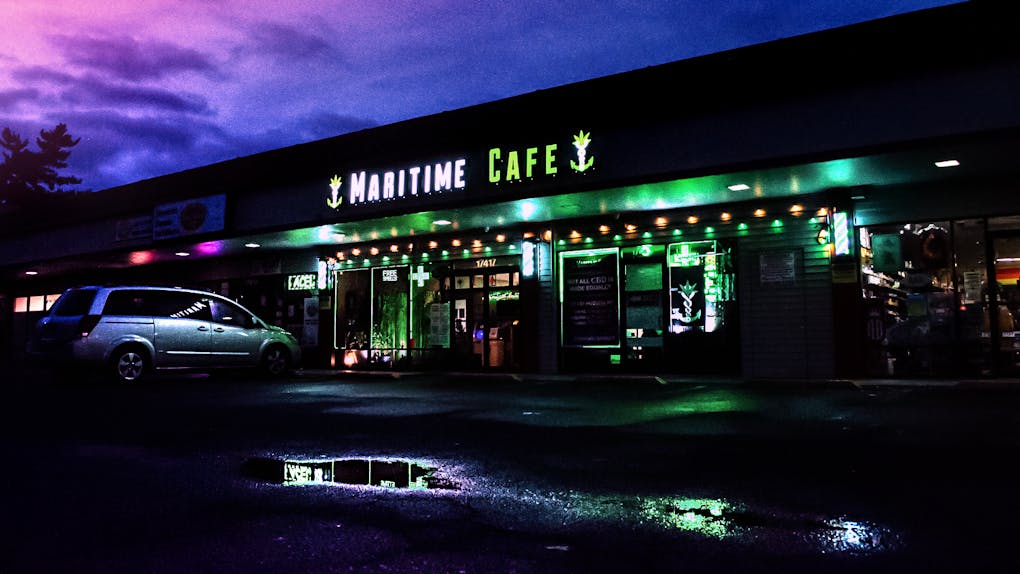 With roots that extend back to Oregon's medical-only days, Maritime Cafe is a Portland institution that's thankfully managed to stick around and stay awesome. Now licensed to serve both adult-use customers and medical patients, the mission of Maritime Cafe remains one guided by compassion and, of course, incredible weed. "They treat you like family," reads one of the many five-star reviews on the dispensary's Leafly page. "They are amazing at this store. So helpful."
If you're trying to spot this shop from the road, be sure to keep an eye out for their signature logo—an anchor adorned with a pot leaf—and get ready to board a ship that has, in the words of another Leafly user, "[the] best customer service around!"
10735 NE Halsey St. — Parkrose Heights
⭐ ⭐ ⭐ ⭐ 4.9 star rating out of 508 dispensary reviews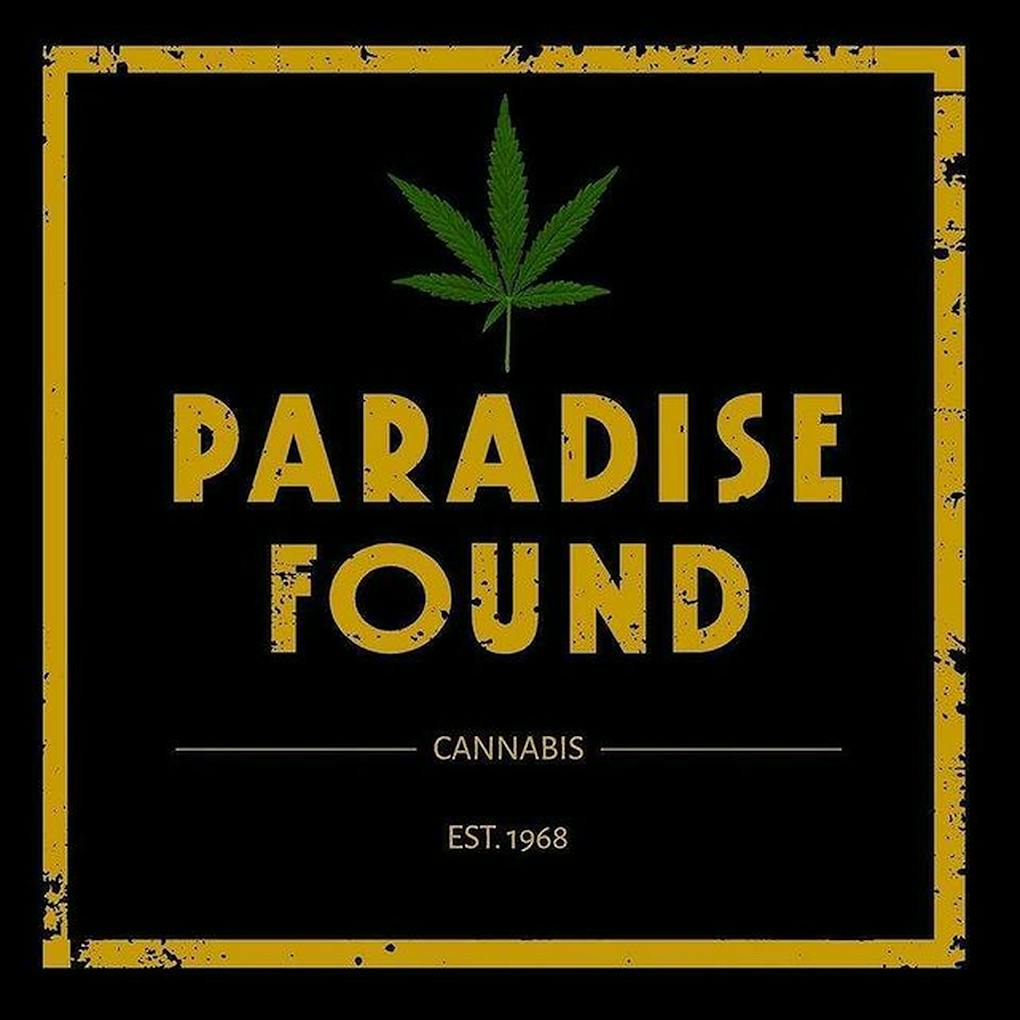 It was only a matter of time before Portland got itself a drive-thru dispensary. Thankfully, that day has arrived in the form of Paradise Found. At this aptly named Parkrose Heights pot shop, you can buy cannabis with your seatbelt still buckled or stroll inside with a four-legged friend in accordance with their pet-friendly policy.
"I straight up love this dispensary," wrote a Leafly user who also praised the store's selection of edibles in a five-star review. "The staff is really helpful and the trees [are] fire," observed another user who also gave Paradise Found top grades. Other reviews highlighted the store's "easy to navigate layout between product lines" and the staff's willingness to "help and answer questions."
1937 NE Pacific St. — Kerns
⭐ ⭐ ⭐ ⭐ 4.8 star rating out of 109 dispensary reviews

If you think dispensaries can't appeal to both our endocannabinoids systems and our eyeballs, Home Grown Apothecary is here to prove you wrong. At this much-beloved, proudly woman-owned dispensary in Kerns, aesthetic touches, like a large floral mural and adjoining garden area, combine to create an atmosphere one Leafly user describes as "wonderful" and "homey."
Also known for stocking a variety of high-CBD formula products, a five-star review on Leafly gushed over Home Grown's "super knowledgeable" staff. "Always smiling. Good folks, good energy, extremely personable, fair prices, lots of deals, and really, really good bud."
3609 SE Division — Richmond
⭐ ⭐ ⭐ ⭐ 4.8 star rating out of 1105 dispensary reviews
The Willamette Weekly has twice declared Brothers Cannabis in Richmond to be Portland's best dispensary. We can see why! In operation since 2010, this locally owned dispensary is credited with being the city's oldest medical marijuana retailer in all of Portland.
Though Brothers now oversee three locations, their Southeast Portland location has earned some major accolades from Leafly users. "It feels like you're going over to your friends' house," reads one five-star review. "I first came to check out Brothers because they are Black-owned and I'm Black, so I wanted to support them," begins another. "I'd come here every day if I could and might consider even working here."
10645 SE Henry St., Suite B — Lents
⭐ ⭐ ⭐ ⭐ 4.5 star rating out of 151 dispensary reviews
If you're winning High Times Cannabis Cups, odds are high that you're growing some seriously stellar weed. Such is the case for Archive in Lents, where heritage quality cannabis is the name of the game. Whether you're looking for rare seeds, authentic clones, or simply some good old-fashioned advice, you'll find it at Archive.
Leafly reviewers agree, with one reviewer writing that Archive's "menu is always loaded with new drops from various growers." Those hungry for concentrate products will likewise be stoked with Archive's homemade line of hash and rosin. As the cherry on top, the customer service is aces as well. "Everyone there is great and always willing to help," reads another five-star Leafly review. "Long live Archive! A must visit!"
6834 NE Glisan St. — Montavilla
⭐ ⭐ ⭐ ⭐ 4.7 star rating out of 949 dispensary reviews
If you've yet to try "The People's Cannabis," it's time to head to Montavilla. There you'll find Green Front: a dispensary dedicated to operating in a fashion that always puts its customers first. Practically speaking, that means top-shelf products, caring budtenders, and being open 7 days a week, 7am to 10pm. It all harkens back to Green Front's origins as a medical-only operation centered on compassion.
The same sentiment continues today, with Green Front licensed to sell adult-use and earning accolades from Leafly users who deemed it as having "the best staff [and] culture in Portland" and "hands down the best prices in town."
2419 NE Sandy Blvd. — Kerns
⭐ ⭐ ⭐ ⭐ 4.6 star rating out of 347 dispensary reviews
Treehouse Collective is a dual-licensed cannabis dispensary serving Portland's inner northeast Kern and Burnside neighborhoods. Featuring a regularly rotating menu and patient, experienced budtenders, one five-star Leafly review proclaimed Treehouse Collective as "the gold standard of what a dispensary should be." Another, equally enthusiastic review deemed them an "all-around staple of Portland cannabis culture."
It's tough to go wrong with Treehouse Collective's flower, and Leafly users also endorsed the shop for its excellent selection of concentrates and edibles. "[I've] always got to give a proper review in detail when places like THC keep coming through with the lovely flower, dabs, edibles, and tinctures/salves etc.," explained a Leafy user. "Y'all the real MVPs!"
15350 SW 116th Ave. — King City
⭐ ⭐ ⭐ ⭐ 4.7 star rating out of 478 dispensary reviews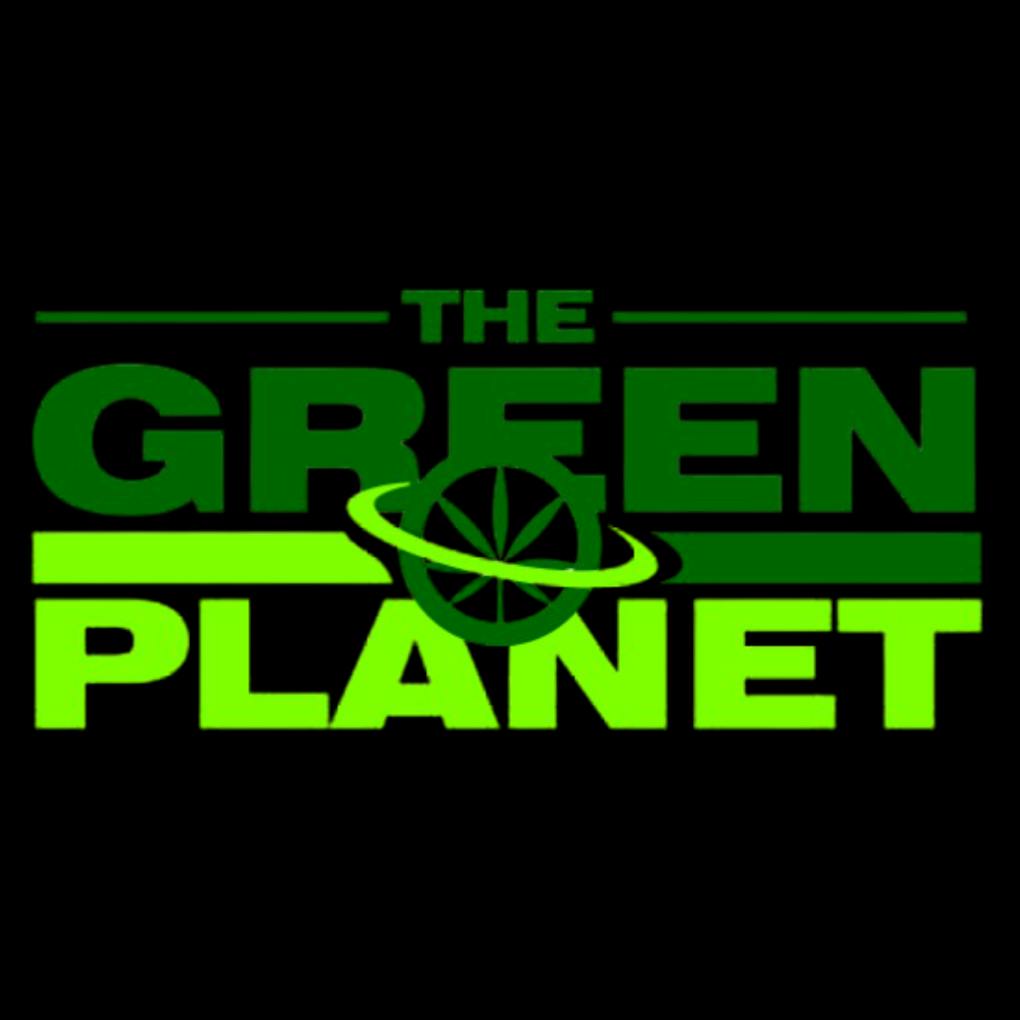 King City's The Green Planet cares about cannabis and the planet it grows on. That's why this dispensary—licensed for both medical and recreational sales—offers an incentive program for customers to return their state-complaint exit bags for a discount on their next purchase.
Other reasons cited by Leafly users for giving The Green Planet high marks include its layout ("big, clean"), its accessibility ("easy to find," "decent parking"), and the people running the show. "Absolutely love this location, the employees, and the atmosphere," begins a recent five-star review. "My husband and I both go here and are treated so well every time."
1465 NE Prescott St., Suite C — Sabin
⭐ ⭐ ⭐ ⭐ 4.9 star rating out of 283 dispensary reviews
In the mood for some royal cannabis? Head to Sabin's The Kings of Canna. This family-owned and -operated boutique dispensary serves recreational customers and medical patients alike. They are also cultivators, which is always a plus, and Leafly users simply cannot stop raving about how nice and helpful their staff is too. "My favorite place to come, always so friendly," reads one five-star review. "All the staff are super friendly [and] knowledgeable," notes another.
And with a name like Kings of Canna, naturally the storefront is a visual stunner. "I love this place," begins a third five-star review. "The aesthetic is beautiful, the people are rad, [and] the quality is excellent."
6900 N Interstate — Arbor Lodge
⭐ ⭐ ⭐ ⭐ 4.7 star rating out of 149 dispensary reviews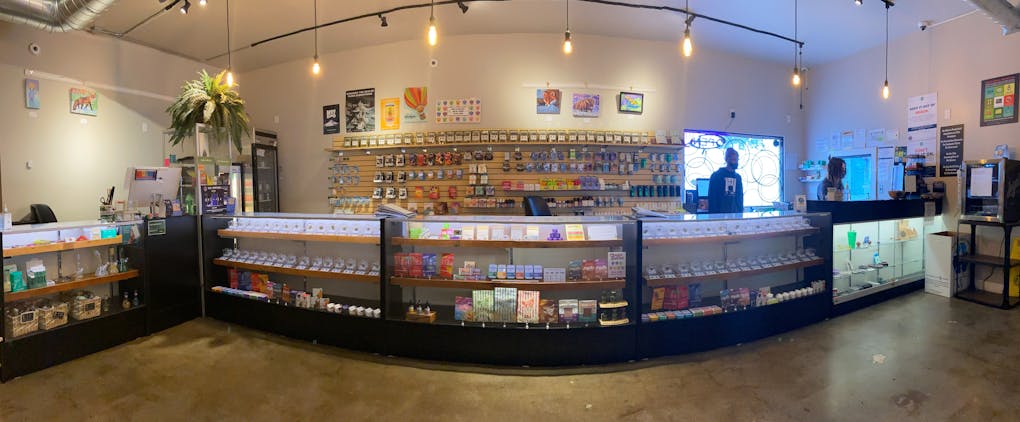 Satchel in Arbor Lodge is all about making sure you leave with the best bud in your bag. With an emphasis on education and their dependably clean, comfortable atmosphere, Satchel fits right into a neighborhood that sounds pretty darn thrilled to have them around.
In fact, several Leafly users noted that they travel some distance specifically for the menu and customer care at Satchel. "Service was efficient and friendly. Even though I live 30 minutes away, I will definitely be back," promises a fresh five-star review. "Satchel is where you'll find the nicest, most knowledgeable budtenders around," another user wrote. "I genuinely look forward to my Satchel trips because of their staff."
1301 NE Broadway St. — Irvington
⭐ ⭐ ⭐ ⭐ 4.8 star rating out of 411 dispensary reviews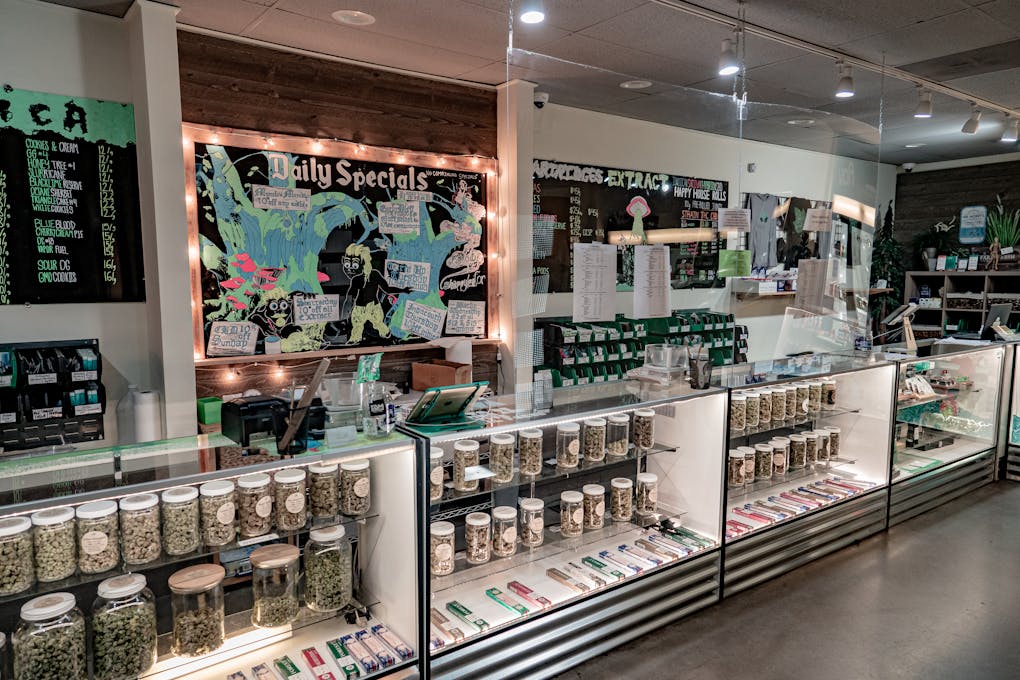 Happy Leaf is a dispensary that's dedicated to the cause. Located in Irvington, Happy Leaf's story stretches all the way back to 2013. Back then, they tried to sell medical cannabis but had to shutter their doors. Fortunately, they returned when adult-use sales went legit in 2016.
Today, it couldn't be easier to visit them thanks to their store's proximity to several bus lines and ample, protected parking. "Man, this place is home," one Leafly user wrote in a five-star review. "Everyone is very friendly and really knows their s**t." Other five-star reviews celebrated Happy Leaf's "top-shelf customer service" and hailed the store as "the kind of neighborhood place [where] you feel good spending your money."
729 SE Powell Blvd. — Hosford-Abernathy
⭐ ⭐ ⭐ ⭐ 4.8 star rating out of 1009 dispensary reviews
Hosford-Abernathy's MediGreen Collectives carries quality cannabis at fair local prices. Leafly users singled-out this dispensary as a great spot for weight. "They have rotating deals that make buying a normally out-of-budget tier [of flower] affordable, especially if you buy by the ounce," shared one user in a five-star review.
Another reason to stop by MediGreen Collectives? They keep it real. "Extremely friendly, straightforward, and honest people," reads another five-star review. "My girlfriend and I always love taking a trip over the bridge to grip some edibles from you. Thanks for starting our weekend off on a great note."
8201 SE Powell Blvd., Suite F — South Tabor
⭐ ⭐ ⭐ ⭐ 4.6 star rating out of 1125 dispensary reviews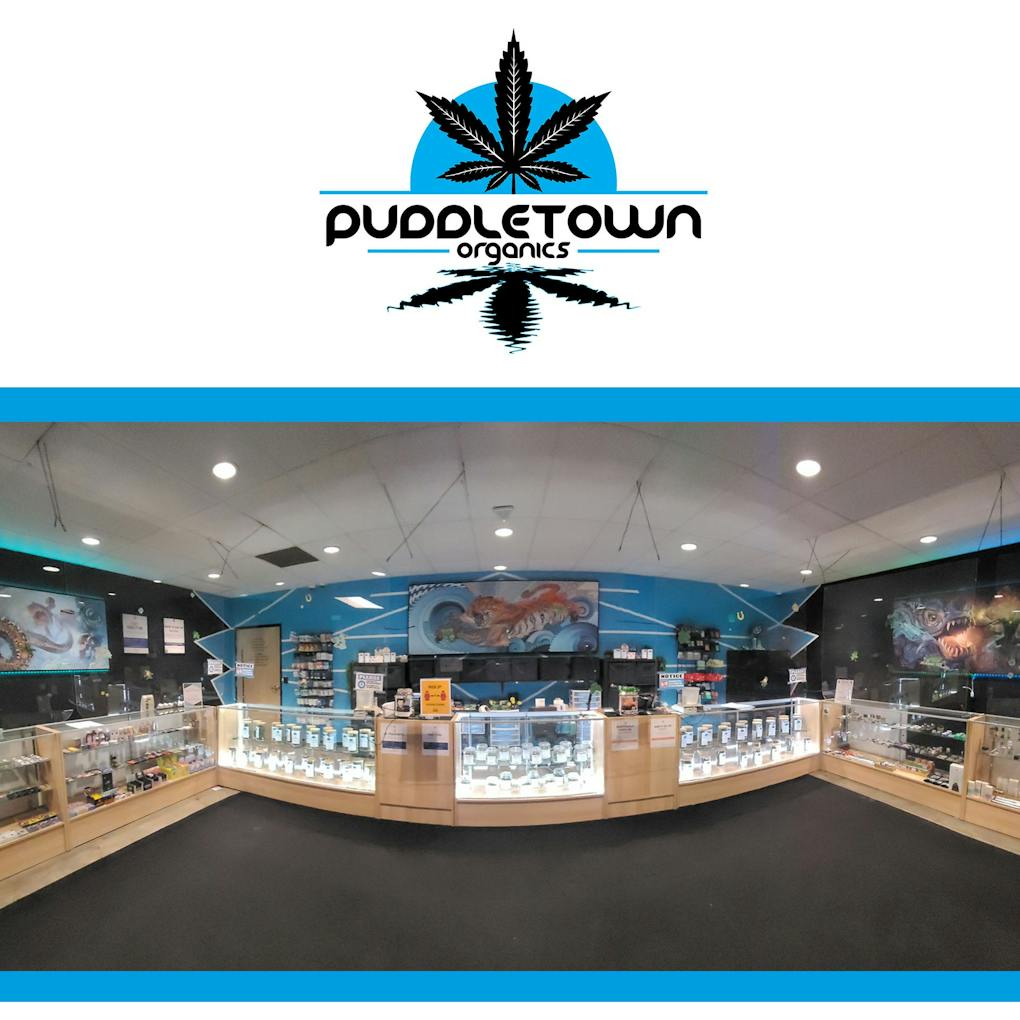 "When it rains, we've got strains!" That's the motto of South Tabor's Puddletown Organics, where an epic menu and spacious showroom both feature tons of the best in locally grown cannabis products.
In contrast to smaller shops where one often finds themselves elbow-to-elbow with their fellow customers, Puddletown Organics floor space is ample and welcoming. The store also has some diehard fans on Leafly. "If you're not at Puddletown," one user posited, "then where are you at?!"
Staffed with budtenders eager to help, visitors can expect a fast and friendly experience from a stop by Puddletown. That's why, as another user shared in a five-star review, "[I've] been coming here since it opened and still do."
427 NW Broadway — Pearl District
⭐ ⭐ ⭐ ⭐ 4.9 star rating out of 598 dispensary reviews
If you're in Downtown Portland and need some high-quality product, head to Broadway Cannabis Market in the Pearl District. At any given time, you'll find no less than 24 different strains of flower available in addition to Broadway Cannabis Market's large selection of cartridges, extracts, and concentrates.
Founded in 2019 by an Oregon native, the reasons Leafly users cited for giving this shop five stars include the spacious interior as well as its "awesome service, great selection, and wonderful prices." Indeed, prices that won't break the bank were frequently cited by Leafly users as a reason Broadway Cannabis Market ranks as a favorite. "Excellent prices and great selection," states another. "Vendors knew their stuff and were quick to help me."
7625 SW Oleson Rd. — Ashcreek
⭐ ⭐ ⭐ ⭐ 4.8 star rating out of 150 dispensary reviews
Local Leaf is a dual-licensed dispensary located close to Multnomah Village and Raleigh Hills. Head on over to find premium craft flower, an extensive array of edibles and drinks, plus discounts for active military members as well as veterans and seniors.
Most importantly: Leafly users are huge fans. "I am flummoxed that anyone would give Local Leaf less that 5 stars," begins one recent five-star review. "Absolute [the] best dispensary in the area. Staff is unreal friendly and knowledgeable. Always professional and on top of their product knowledge." Shared another: "I've been to about 30 different dispensaries in 5 states and Local Leaf is easily my favorite."
5435 SW Taylors Ferry Rd. — West Portland
⭐ ⭐ ⭐ ⭐ 4.8 star rating out of 555 dispensary reviews
Just wait until you set eyes on Green Goddess Remedies. Proudly operating as one of Portland's first cannabis retailers, this boutique dispensary is impeccably decorated and majorly cozy. Putting their money where their priorities are, Green Goddess Remedies has offered a discount to LGBT customers since opening as a medical-only operation in 2013.
Now licensed for recreational sales too, Leafly users are very high on this West Portland gem. "By far my favorite shop," one review begins. "I've been coming here exclusively for the past year." Another five-star review gave a "shout out" to Green Goddess Remedies for being "the most badass dispensary in SW Portland. A trip to this classy joint always brightens my day."
2606 SE Gladstone St. (2nd Floor) — Creston-Kenilworth
⭐ ⭐ ⭐ ⭐ 4.8 star rating out of 227 dispensary reviews
Plug Attis Trading into your GPS and you'll get not one but at least five results. Presently operating across three Oregon cities, it's safe to say that Attis Trading is out to make a name for itself in the Portland pot game.
At their store in southeast Portland's Creston-Kenilworth area, Leafly users are beyond pleased. "Thank you, Attis, for yet again being the best dispensary in Portland," reads a five-star review. "So glad Attis is my local dispensary," begins another. "Staff are friendly, relaxed, and actually experienced with the vast majority of their products[.]"
5232 SE Woodstock Blvd. — Woodstock
⭐ ⭐ ⭐ ⭐ 4.6 star rating out of 563 dispensary reviews
At Woodstock's Kaleafa Cannabis Co., daily deals and a wealth of experience underscore an operation that has grown from a single SE Portland location to eight stores across Oregon and Washington. Despite their size, the focus at Kaleafa's Woodstock dispensary remains devoted solely to the customer. To that end, a five-star Leafly review from a user who says they've been a regular for five years spoke of the staff's "great, upbeat attitudes and honest recommendations." Gushed another: "No other store has given me such Zen [from] walking in and walking out[.] I am now a loyal customer."
---
Selection criteria for Leafly Lists
To calculate the highest rated dispensaries in Portland, our Leafly Lists team uses a methodology based on quantitative and qualitative review data of dispensaries listed on Leafly in Portland, Oregon. This list also uses quality indicators, like customer reorder rates and deals availability (in markets where discounts are legal). Our teams are dedicated to showcasing a wide variety of highly rated medical and recreational dispensaries.

If you don't see your favorite dispensary on the list, make sure you follow, rate, and review your favorite cannabis locations to let the world know where you find your favorite cannabis.