Reviews
8
4.9 out of 5 stars
Quality 4.9
Service 5.0
Atmosphere 5.0 Taguy420
on March 16, 2020
Very nice location and knowledgeable staff. Will be back!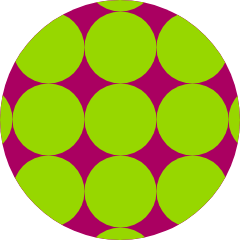 Aldinp32
on November 3, 2019
Very clean , great staff, great product and price is reasonable
Cannabis store said:
Thanks for taking the time to leave us a review; it's much appreciated! Happy to hear you had a great experience. See you again. - The Living Skies Team
Staff is super friendly and super helpful as well! They always seem to have great selection. Bongs and grinders are also priced very reasonably! The only pot place I go too in Saskatoon! 10/10 would recommend! 🤙
Cannabis store said:
Really appreciate the review! We work hard to keep our selection big and our prices low. The accessories are awesome too. Thanks for supporting your local shop! - The Living Skies Team highonlifetoo
on July 6, 2019
Beautiful dispensary...Super knowledgable and friendly staff....Told them I was from out of town, and was treated like a regular....Even knowing I may be just a one time buyer, the staff treated me as if I was a friend. They have some of the coolest accessories I have ever seen with even better prices. Would definitely recommend. If you find yourself in Saskatoon, Living Skies is a must!!!! A++++
Cannabis store said:
Thanks for the 5-star review! We couldn't be happier to see that our staff were able to create a friendly experience for you! We agree that our accessories are very unique and priced very fair. Thanks for the recommendation and we hope to see you back in Saskatoon again one day! - The Living Skies Team
Been here a few times, service has always been great. Very helpful and informative
Cannabis store said:
We appreciate the 5-star review! And we couldn't be happier to see that you found our staff to be helpful and informative. Come back again to check out our ever-growing menu and accessories! Thanks! - The Living Skies Team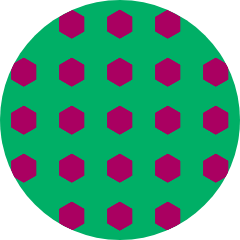 Smokeymcpot420chron
on May 24, 2019
This is my go to shop since legalization. (Only locally owned shop in the city which is a big plus). They have the most down to earth staff and the biggest selection in Saskatoon. The menu is accurate and the prices are decent. The accessories are all really nice and what's even nicer are the prices on them. 10/10 would recommend to any chron!
Cannabis store said:
This is great to hear and it never gets old for us! Being locally owned and operated couldn't be better, as we can fit the needs of our local customers and fellow Saskatoonians. Thanks again for the review and 5 stars! - The Living Skies Team emwyllie
on March 13, 2019
Great store! Knowledgeable staff, quality product and fair pricing! Also love that they offer recycling for ALL legal cannabis packaging.
Cannabis store said:
Reduce, reuse, recycle! We're pumped that you liked your visit to our store. We're super proud of our kickass staff, quality products and fair pricing! We're trying our best every day to make legalization something that Saskatoon can be proud of! Thanks again! - The Living Skies Team
Im from Regina and went to Saskatoon for a Snoop Dogg concert, figured I would see the different cannabis shops. Let me to you something Saskatoon you have a diamond in the rough. The staff are knowledgable and fantastic. The shop it's self is very clean and organized. I would HIGHLY RECOMMEND this shop to be your new home, for all ages of cannabis lovers.
Cannabis store said:
Thank you so much for the review! We went to the Snoop Doggy Dogg too! We're happy to see that you enjoyed your experience here, we aim to provide the best service, prices, and products to our customers. Come back anytime! - The Living Skies Team